Long Range Traverse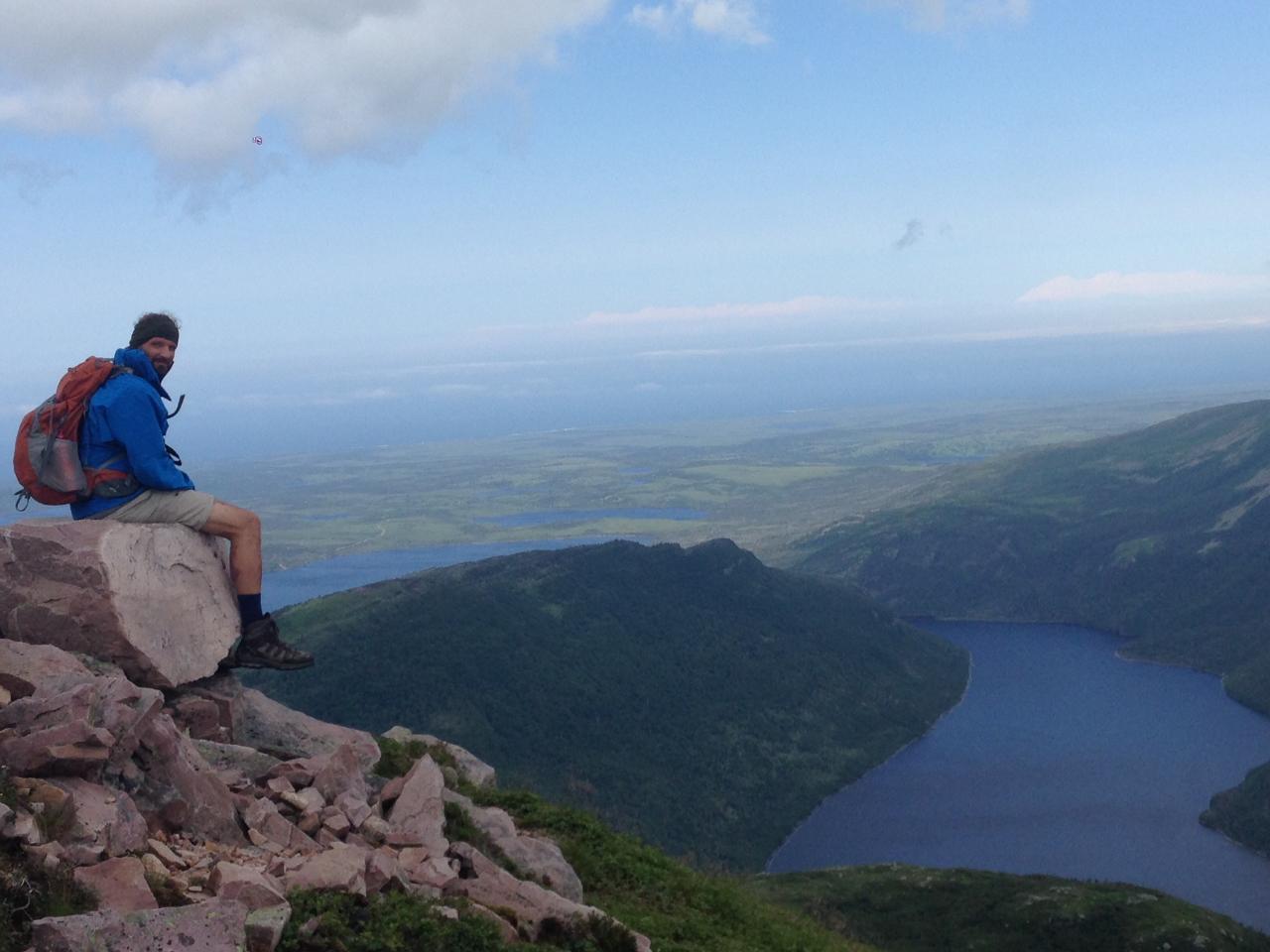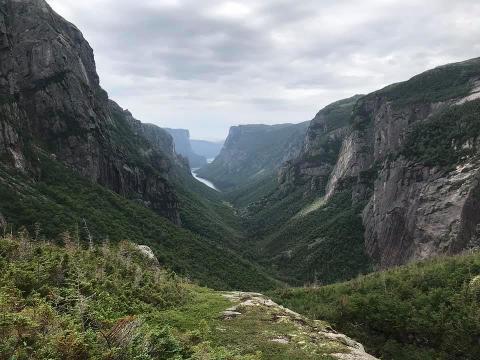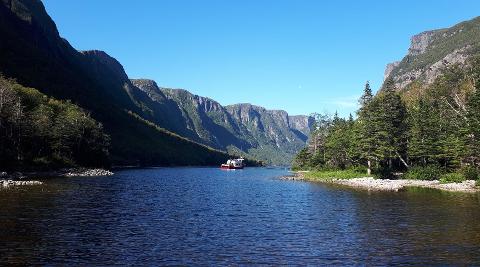 Duration: 6 Days (approx.)
Location: Cape Broyle, NL
Product code: LRT
Summary
Duration: 5 days, 4 nights
Program Overview:
As the boat drops you off at the trail head, you begin to feel the remoteness and true adventure of this expedition. This trip is so special that Parks Canada limits the number of hikers on this trail each day. Consequently, you will find yourself in a true backcountry setting with minimal human interaction.
This experience is renowned as one of the most adventurous trails to hike in Newfoundland and Labrador. Its reputation is such that many novice hikers shy away from the premise of really pushing their own limits and comfort zone. The Long Range Traverse is a demanding 35-kilometer trek in the remote Newfoundland backcountry of Gros Morne National Park. There are no marked or maintained trails on the hike, requiring trekkers to rely on advanced, confident map-and-compass navigation and other backcountry skills. The Long Range adventurer faces steep cliffs, varying weather conditions, and roaming moose and caribou. Those who tackle this challenging hike are rewarded with a powerful sense of wildness and some of the most jaw-dropping landscapes to be found anywhere in the world. Your guide will ensure that you achieve the most rewarding experience possible and will navigate you through this wild landscape.
Difficulty rating: 3
Abbreviated Schedule:
Day 0: Guests arrive in Rocky Harbour. Group meeting the evening prior to the official start of the trip. Parks Canada orientation. Evening in Rocky Harbour or nearby community.

Day 1: Scenic boat shuttle on Western Brook Pond to trail head. Disembark and climb to top of the fiord. Stunning views of the pond and plateau. Continue hiking to camp 1.
Day 2 – 4: Hike through the Long Range Mountains towards Gros Morne Mountain. Watch for Moose, Ptarmigan, Caribou and Bakeapples.
Day 5: We are early on the trail arriving at Gros Morne Mountain in the late morning. Continue out to trail head where we will await pick-up. Group dinner in the evening.
Trip Details
What AWE Provides:
Trail food

Breakfast, lunch and dinner during expedition. Dinner in Rocky Harbour (last day)
Trail snacks and hot drinks
Professional Guide
Boat transfer to trailhead. Shuttle to Rocky Harbour at end of trip
Group equipment (tents, stoves, fuel)

Satellite phone, inReach®, expedition quality tents, fuel, MSR stoves, camp kitchen, medical kit, repair kit, etc.
Clients are responsible for:
Accommodations/meals in Rocky Harbour before/after expedition

Personal camping items (Individual sleeping bag, sleeping pad, headlamp, personal clothing and toiletries)
Medical and evacuation insurance (mandatory). Proof of insurance will be requested prior to trip start.
Trip cancelation insurance (recommended) for issues outside of our control (bad weather, etc.)
Clients may rent camping gear (sleeping bags, Thermarests) for a fee.
Ratio (client to guide)
6:1
What's not included:
Gratuity (recommended)
Notes:
As weather is highly variable, clients must ensure that they take appropriate waterproof clothing and footwear. Hiking boots are required, and gaiters are highly recommended. The trek is very wet at times, and clients can expect to have wet feet for most of the journey.