Newfoundland Food Fishery Experience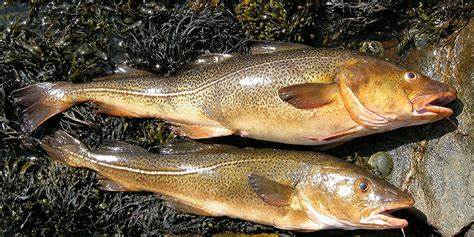 Duration: 90 Minutes (approx.)
Location: Cape Broyle, NL
Product code: NLFF
Summary
Seasonal: See registration page for availability
Background:
Visitors and locals alike enjoy fishing the coastal waters of Newfoundland and Labrador, but no other time of year is more exciting than the annual Food Fishery. Each year the Government of Canada designates a timeframe where people can participate in what has been the lifeblood of Newfoundland and Labrador for hundreds of years – cod fishing. Whether you use a handline to jig for cod, or a rod and reel, getting out on the water to fish is an exhilarating time best enjoyed with family and friends. The 2022 recreational ground fish season is limited to spcific dates in the Summer and Fall. See below for more information. In addition to fishing for cod, we'll have an opportunity to view resident wildlife, including marine birds, seals, otters and possibly whales and your guide will discuss the history of Cape Broyle, including tales of years gone by.
Location
Cape Broyle, Newfoundland and Labrador
Getting here:
A Wilder Experience is located in the community of Cape Broyle (pop. 489), located approximately 60 kilometers South of St. John's International Airport. This scenic drive, referred to as The Irish Loop, takes you back in time through a number of small communities, each with its own unique history. Follow Route 10S to Cape Broyle, past the Riverside Restaurant (an excellent place to eat Fish & Chips or Moose Burgers!) and past the Ultramar, take your next left onto Southside rd. You will find us on the right-hand side. Park in our driveway or on the side of the road if there is no room. This is a residential street so we encourage you to not block or impede traffic when parking on the road.
Trip Details
One (1) departure per day. Max five (5) passengers per trip. Catch limit per trip is mandated by the government and strictly adhered to - 5 fish per person to a maximum 15 fish on board.

Duration: 90 mins. Summer and Fall season dates detailed below.
What's not included:
Gratuity (recommended)
Fee: Please refer to our registration page for current rates
Summer season:
Saturday, August 13, 2022 to Monday, August 15, 2022
Saturday, August 20, 2022 to Monday, August 22, 2022
Saturday, August 27, 2022 to Monday, August 29, 2022
Saturday, September 03, 2022 to Monday, September 05, 2022

Fall season:
Saturday, September 24, 2022 to Sunday, October 02, 2022